Teachers & Leaders
Teachers are the most important in-school factor contributing to student achievement. KIPP LA invests in organization-wide professional development, leveraging frameworks, and tools that provide a common language and facilitate the exchange of effective practices.
The KIPP Framework for Excellent Teaching
At The Center Of Our Work Is:
Student Growth and Achievement
Excellent teaching means students learn, grow, and achieve transformative life outcomes.
Beliefs and Character
An excellent KIPP LA teacher is committed to KIPP LA's mission. She constantly pursues becoming a better person, just as she supports students in this pursuit. She understands that her beliefs and character affect who she is, her impact on and relationships with others, classroom environment, how she teaches, and what she knows.
The Four Elements Of Excellent Teaching Are:
Self and Others
Excellent teaching requires a teacher to have a clear understanding of herself and her connection to others, and a growth mindset that allows the teacher to take ownership for the success of all KIPPsters.
Classroom Culture
In an excellent classroom culture, the teacher creates an environment where students are joyfully engaged, meaningfully on-task, and feel ownership for their individual and collective successes.
The Teaching Cycle
Excellent teaching means a teacher must plan and execute rigorous, engaging lessons that fit into a logical scope and sequence, as well as use student data to assess objectives and movement toward big goals for student achievement and growth.
Knowledge
Teaching is an art and a science. Teachers are responsible for building an understanding of child development, pedagogy, and content, as well as knowing what they are teaching, how it fits in a K-16 continuum, and who they are teaching it to.
Visionary Leadership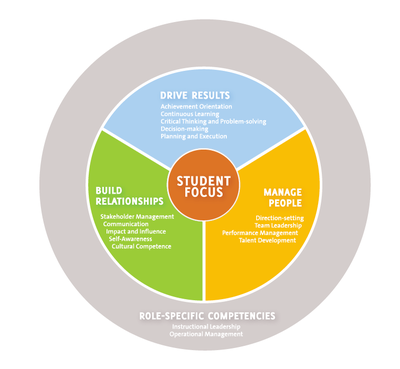 Outstanding schools are built, led, and sustained by great leaders.
Since KIPP LA was founded, it has been our belief that it is the school leader who attracts talented teachers, fosters their growth and development, and creates a culture of excellence for all. We believe that leaders must be empowered to freely and autonomously make the decisions that will best meet the needs of their students and school community.
Leadership Development
For the past decade, KIPP LA, through the KIPP School Leadership Programs (KSLP), has been training and developing school leaders for underserved communities across the country. KSLP now consists of six distinct developmental leadership programs serving teacher leaders to school leaders.
Emerging Leaders
In addition to KSLP, KIPP LA has implemented a regional Emerging Leaders program to ensure that we are identifying and developing the immense leadership potential that currently exists in our schools.